This past weekend was fairly uneventful and some what quite. I engaged in some Retail Therapy with my sister, even though the items I bought weren't for myself. That is what happens when you have kids, they come first and you eventually come in second. Brayan has been out growing his shoes so fast! I swear it was just 3 months ago when I bought him 3 sandals when he took a trip to Dominican Republic and now they barely fit him.
I bought the lil' guy 3 pairs of shoes...Thanks goodness for Stride Rite! I love how they shoes are specifically designed for kids, I just sometimes don't like how expense they can be. Thank God for sales and a 25% off coupon, I was able to get him 2 pairs of sneakers for a total of $25. Then I went into the Gap and got him some sandals he previous had, but of course out grew them. Just at the Gap alone I spent $25 on these sandals...geez I'm now realizing how expensive kids are. lol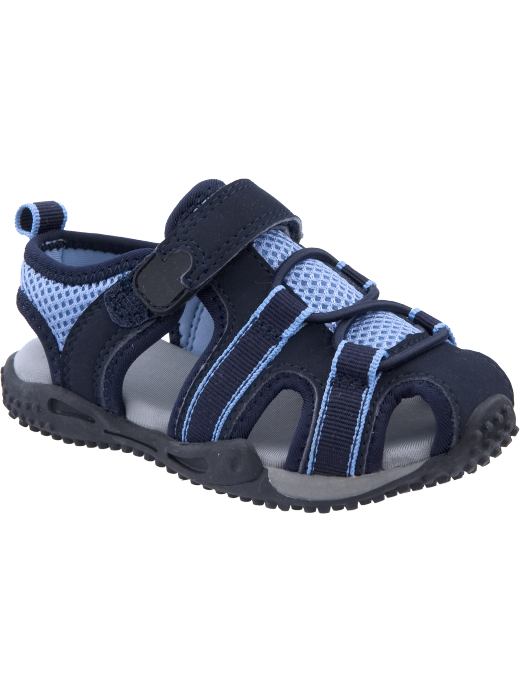 After hours of shopping, we headed to my sister's so that my niece and nephew can play with the little guy. Brayan loves his cousins, he gets so excited every time he sees them. I guess since he is the only child and has no one to play with, it makes him happy when he is around other kids. Since he is the youngest of all grandkids he gets spoiled rotten! Grandpa (my dad) brought him a huge ice cream cone. Of course he ran towards him and gave him a huge hug and then proceeded to sit on the floor so that he can enjoy his ice a lil bit better.
You gotta love Grandparent's because that night my mom decided she wanted her only grandchild to sleep over, so of course I rushed and packed him a bag and he was off. I felt a little sad because as I was putting him in the car, he realized I wasn't coming and started to cry. He eventually got over it once he arrived at grandma's house.
That meant that the BF and I had a free night and we decided to have a DATE NIGHT, which was long overdue. We headed out to this little spot on Dyckman (for those that live in NYC) called MamaSushi. This restaurant serves Japanese/Hispanic cuisine. The food was pretty good and so was the service, even though the place is really small and cannot accommodate that many people. I only remembered to take a picture after I was half way through my dessert, it was a Tres Leche cake with Passion Fruit glaze and it was DELICIOUS!
With that said, I had a great weekend! I hope all of you enjoyed yours as well...until next time.